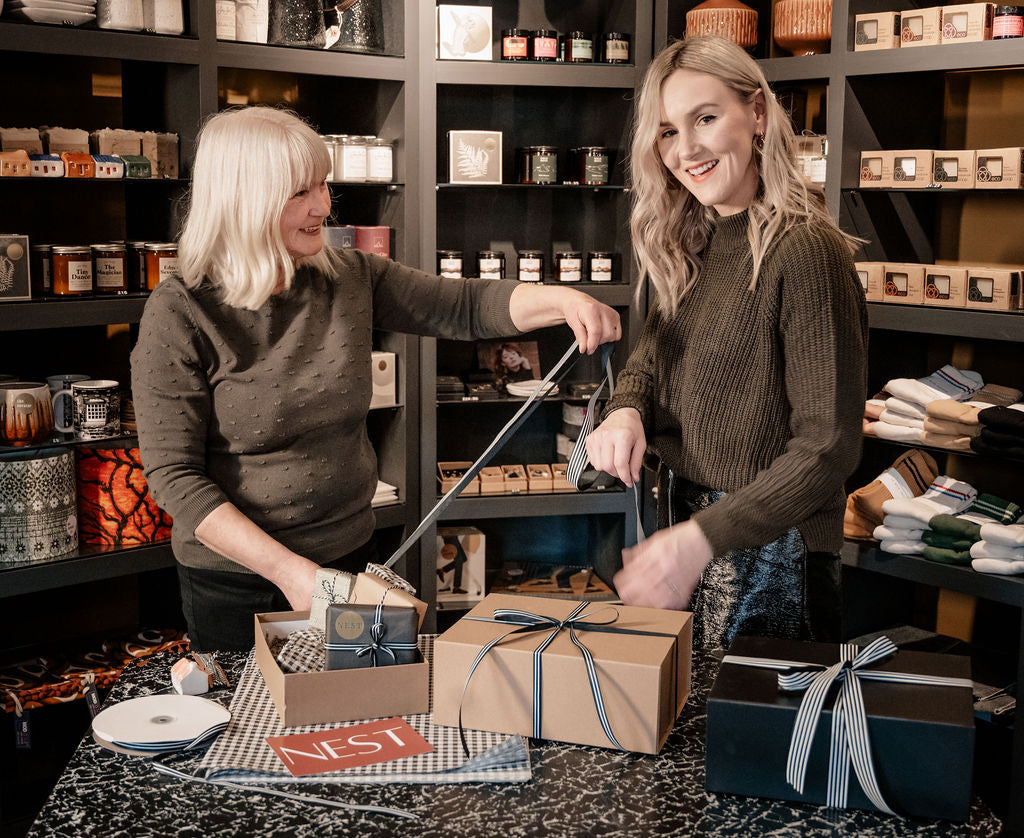 Meet the Magpies
The family founders of Magpie and Marigold
We're Cat and Lorna
We're creatives who always dreamed of having a shop.
We love unusual, beautiful and quirky art, interiors, fashion and flowers – you could call us Magpies.
When we're not working, you'll mainly find us at the flower market, treasure-hunting or looking after the mini-magpies.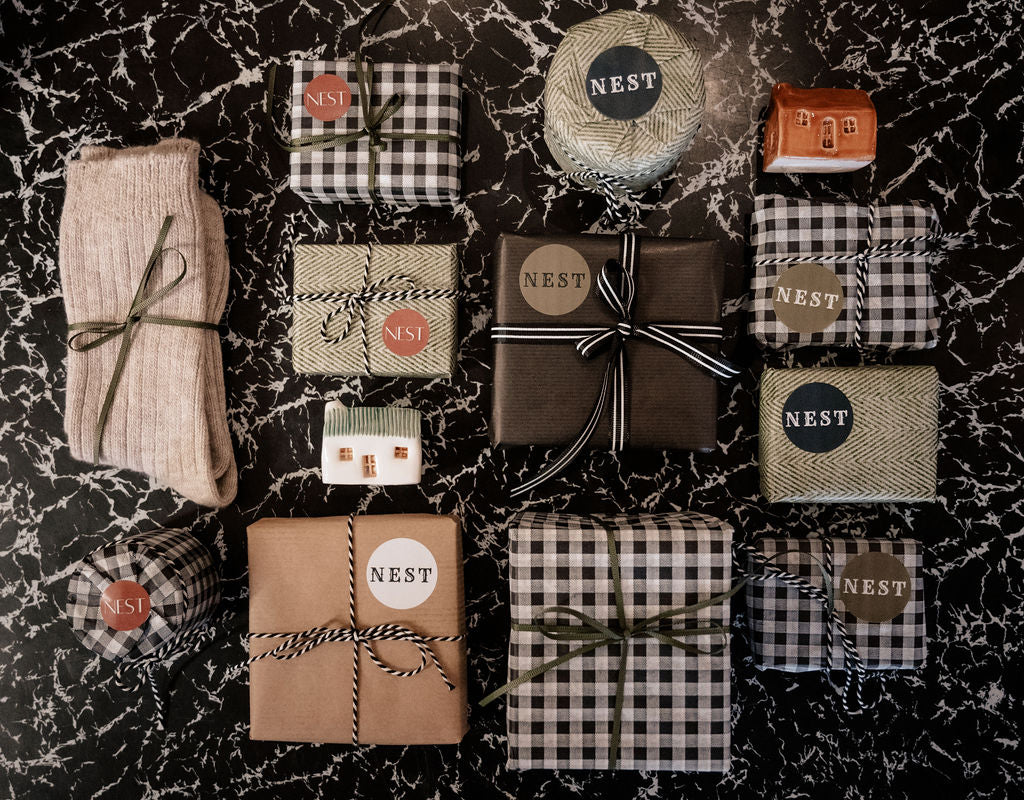 Choosing gifts we'd like for ourselves
We began our business in 2014, selling handmade gifts at craft fairs and markets. Soon we were stocking more than 20 bricks and mortar gift stores across the country.
While delivering to our stockists we'd enjoy discovering independent artists/brands. Soon, we wanted to curate our favourite items in our own setting - and Magpie & Marigold was born.
Magpie & Marigold is a carefully curated collection of gifts from indie businesses and seasonal flowers (we're pretty selfish and only stock products we'd like for ourselves) - it's where the 'Magpie' part of our name comes from.
"There's always something wonderful to find at Magpie  Marigold. No matter who you're looking for a present for, you'll find something perfect in there - and always come out with a little treasure for yourself"
Abi C
"I love giving NEST gifts to my friends and family - it takes the pressure off finding the perfect present and they're so beautifully wrapped everyone loves it!"
Kerry S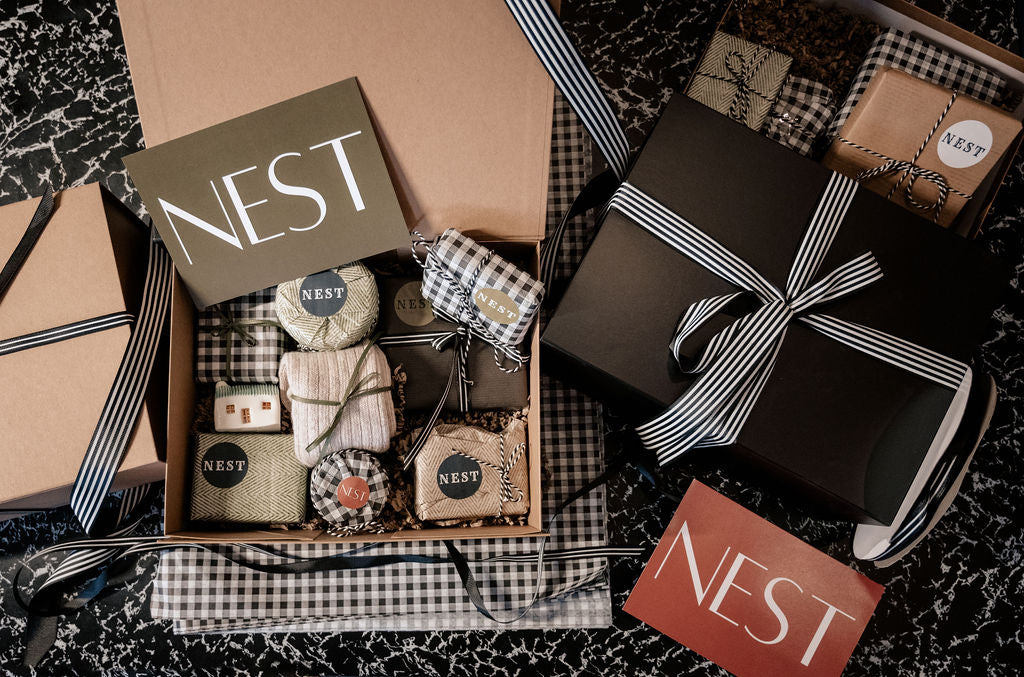 NEST gifts & flowers
You may have visited our shops in Aberdour (Magpie & Marigold) and Markinch (The Curator) - and if so, you'll have noticed there's lots to look at! When we hear our customers say "I just don't know where to look first - there are too many nice things!" or "I just want one of everything" it really makes our day. 
NEST gifts allow us to bring the same shopping joy to our online customers. Every NEST gift is a collection of our favourite finds. Like Magpies, we've gathered gifts that shine - selections to make your gift buying simple.

NESTS are available in two different sizes, and three of our favourite themes. Each gift is hand-wrapped and packaged in our beautiful, re-usable baskets or boxes - a real treat to open.
We also sell fresh flowers off-the-shelf in both stores from Wednesday to Saturday and we offer a Friday postal service for our Weekend Blooms.
Making gift buying simple
NEST gifts are available in two different sizes, and themed around the style of the gifts inside. Each item is hand-wrapped and packaged in our beautiful, re-usable baskets or boxes. This makes NEST gifts a really exciting gift to open.